If you don't love it,
we'll fix it! Guaranteed!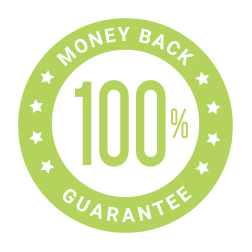 Order the Highest-Quality Printed Products with Confidence!
Quality Standards
You have high standards, and it's our mission to exceed them every step of the way. That's why at Acme Printing, you'll have:
The finest papers
Earth-friendly inks and consumable products
Service-minded project managers, and 
Guaranteed on-time results.
Extraordinary Service
When you wish a business would go to extraordinary lengths to satisfy and delight you, that's us! 
By going above and beyond to serve you, we hope to create a long-lasting relationship and make sure you know we see you as not just a customer - but as a partner. 
Meaningful Value
When you partner with Acme Printing, you'll receive high-quality printing, on time, on budget, and at a competitive price.
We have our sites on providing the best value so that you walk away with a smile, every time. 
Acme Printing Customer Philosophy
These customer service quotes are some of our favorites and illustrate our view of our customers.
"There is only one boss. The customer. And he can fire everybody in the company from the chairman on down, simply by spending his money somewhere else." - Sam Walton
"He profits most who serves best." - Arthur F. Sheldon
"Be everywhere, do everything, and never fail to astonish the customer." - Macy's Motto
"If you make customers unhappy in the physical world, they might each tell 6 friends. If you make customers unhappy on the Internet, they can each tell 6,000 friends." - Jeff Bezos
"Every great business is built on friendship." - JC Penney
"In the world of Internet customer service, it's important to remember your competitor is only one mouse click away." - Doug Warner
"Well done is better than well said." - Benjamin Franklin
"If you don't care, your customer never will." - Marlene Blaszczyk
---